Missouri Economy Indicators
Recent issues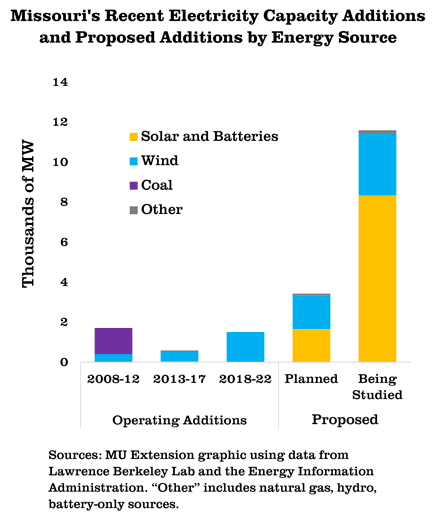 Coal provided 74% of Missouri's electricity in 2021 — the second-highest share of any state, behind only West Virginia. However, the share of electricity generated from coal has trended downward. It reached a high of 83% of total electricity generated in 2010. Renewable energy provided nearly 12% of Missouri's electricity in 2021 — exceeding 10% of the state's electricity fuel mix for the first time. Between 2020 and 2021, the most growth in fuel source use originated from wind energy, which more than doubled its generation capacity.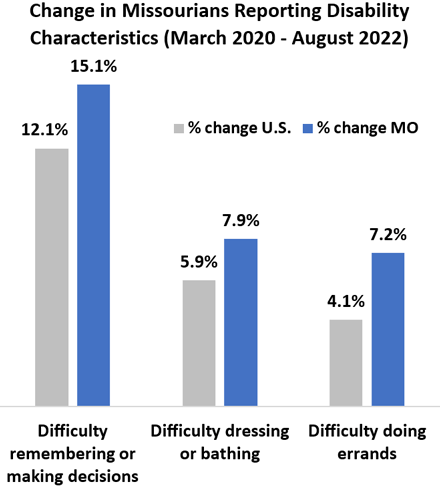 In January 2022, long COVID accounted for approximately 15% of the 10.6 million unfilled U.S. jobs. Of Missourians who previously had COVID-19, 37.4% reported symptoms lasting three months or longer — compared with 33.2% of all Americans. Of working Missourians, 7.5% need paid sick leave, and 5.9% need paid family leave. Employees younger than 30 and those who work for firms with fewer than 50 employees tend to have a greater need for paid sick leave and paid family leave.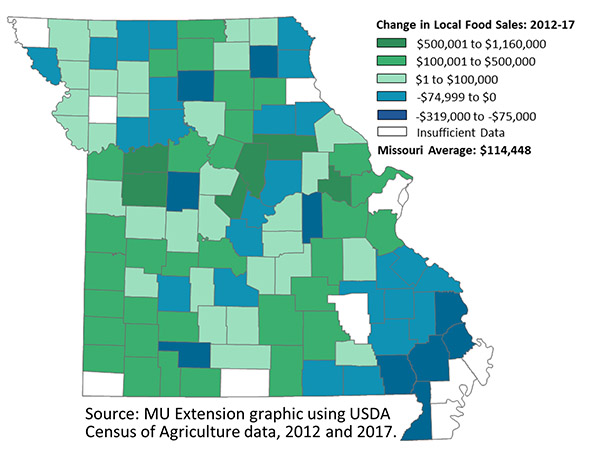 In 2020, 147,307 farmers nationwide produced and sold $9 billion of local food — a 3% increase in total sales from 2015. Of these sales, 33% originated from direct-to-consumer transactions, 21% from retailers and 46% from institutions and intermediaries. The majority (57%) of U.S. farms marketing local food directly to consumers operated in metropolitan counties. Roughly four in five farms making direct sales sold all their food within 100 miles of their farms.
---
---