10 Missouri small businesses prepare to "Elevate" beyond the second stage
Published:

Thursday, May 26, 2022
Ten second-stage Missouri small businesses are learning from experts and each other how to move to the next level.
Selected from across the state and representing the advertising, construction, health care, manufacturing, and retail trade industries, the following businesses are participating in the 2022 Elevate program supported and led by the Missouri Small Business Development Centers (SBDC).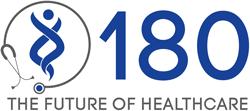 180 Healthcare (https://180healthcare.com) in Cape Girardeau is a premier health benefits company that offers subscription-based healthcare. 180 provides its members with 24/7 access to healthcare. Through strategic partnering, 180 provides businesses with ACA-compliant health benefits. This healthcare management company opened its doors in January of 2018.

Areté Contracting (https://aretecontracting.com) in Jefferson City is a construction general contracting firm and a veteran- and minority-owned business. Operating since 2018, Areté Contracting has handled major projects for the state of Missouri, several universities, public schools, and a current multiple award task order contract (MATOC) holder for the Department of Interior and Forest Service.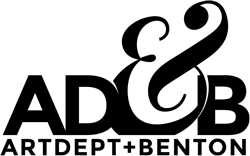 ARTDEPT+BENTON (https://artdeptbenton.com) in Moberly screen prints and embroiders apparel, prints a variety of signs, and does all types of business printing. In business for nine years, ARTDEPT+BENTON has 11 employees.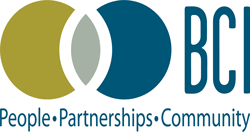 Boone Center (https://boonecenter.com) headquartered in St. Peters is a nonprofit organization that employs adults with intellectual and developmental disabilities. Established in 1959 as a one-employee candle-making shop, this enterprise has expanded its scope and now directly employs 235 adults with disabilities and annually places more than 90 adults in competitive employment.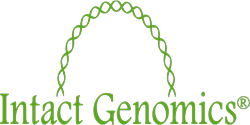 Intact Genomics (https://intactgenomics.com) in St. Louis helps scientists explore the genome structure and function of microorganisms, plants and animals by providing life science products and large DNA fragment cloning related services. Operating since 2013, it currently has 12 employees.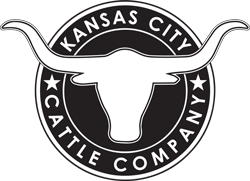 KC Cattle Co. (https://kccattlecompany.com) in Weston is a veteran-owned and -operated business that raises American Wagyu cattle. With 10 employees, this 6-year-old company ships Wagyu beef and other protein products across the country or delivers it to your door locally.

Koechner Manufacturing (https://koechners.com) in Tipton began as a one-man shop building turkey coops in 1960. Now with 14 employees, Koechner designs and fabricates all types of solutions for the poultry industry and has worked with companies such as Sara Lee and Jennie-O Foods.

Mark Twain Hobby Center (https://hobby1.com) in St. Charles has been helping people "get their hobby on" since the mid 1970s. This hobby shop has 30 employees and offers radio-controlled vehicles, electric train sets, and a wide variety of model kits.

Mueller Industries (https://muellerstl.com) in St. Louis is a metal manufacturing shop that does tooling, machining, metal fabrication and more. Experienced in developing and manufacturing medical supply carts, it now has its own line of carts. Established in 1965, Mueller currently has 22 employees.

Powder Monkey Fireworks (https://powdermonkeyfireworks.com) is a Missouri-based fire-works retailer with tents in six locations. This 14-year-old seasonal business has about 60 employees and offers the convenience of online ordering for pickup at a tent.
Missouri SBDC's Elevate program, offered in partnership with the Edward Lowe Foundation, focuses on second-stage business, which are typically businesses that have 10 to 99 full-time employees, $750,000 to $50 million in annual sales, and the opportunity to grow beyond their current market area.
Conducted by phone and a secure online portal, Elevate consists of two parts. The first part, the Systems for Integrated Growth engagement, entails each business owner being paired with a team leader. Together they determine the business's right next steps. Then specialized consultants, vetted by the Edward Lowe Foundation, provide data and share best practices related to the business's particular needs.
The second part involves peer learning. The PeerSpectives Roundtables, facilitated by Edward Lowe Foundation experts, bring the participants together to confidentially share their experiences and delve into their most pressing issues.
Watch for follow-up reports in which participants share their growth steps and their feelings about the program.
If you are the owner of a second-stage business in Missouri, contact your local SBDC office (https://sbdc.missouri.edu/locations) to be considered for a future Elevate program cohort.
---
Read about the specific experiences of a few of the businesses that participated in the 2022 Elevate program:
Writer: Victoria Stokes