Brewing up business and spirits: one brewpub's pandemic experience, Minglewood Brewery - Cape Girardeau, MO
Published:

Friday, Sept. 11, 2020

Craft beers and cocktails in a can — delivered curbside or to your door: two ways you can get your favorite drinks from your local watering hole while socially distancing in Cape Girardeau, Missouri, in 2020.
Stuart Matthews, owner of Minglewood Brewery in Cape Girardeau, is loving it.
"We were already delivering our beers, but since the coronavirus pandemic started, we have also been allowed to deliver canned mixed drinks," Matthews said.
A few years ago, Matthews delved into the law, and the way he read it, it seemed he could legally deliver his craft beers to people's homes.
Matthews talked to two lawyers to find out if he was understanding the law correctly, and he said they both agreed with his assessment.
Then he took his findings to the Missouri Division of Alcohol and Tobacco Control.
Their first reaction was to balk at the idea. "They were afraid we would deliver to underaged people," Matthews said. But when it came down to it, home delivery of alcoholic beverages was legal.
So, now you can have not only Minglewood Brewery artisan pizzas and sandwiches delivered to your door — or your car, curbside — in Cape Girardeau, but also canned craft beer and cocktails to wash them down with.
Matthews started plans to open Minglewood Brewery in early 2013, after having been laid off that February, the same month that Buckner Brewing Company in downtown Cape Girardeau closed its doors.
Matthews contacted Buckner's former brewmaster to find out his plans.
He said he didn't know, but he thought we might open a brewery, said Matthews.
"Well, here we go!" Matthews thought.
"Ultimately, I thought there was a void for [a brewpub] in Cape Girardeau and that Minglewood would be an opportunity to fill that void," Matthews said.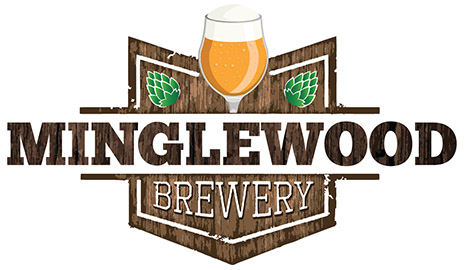 That void was filled when Minglewood Brewery opened its doors in late 2014.
But then in March of this year, those doors were temporarily closed — but only to dine-in service.
"When the pandemic hit … everybody just grinded to a halt," Matthews said.
That's when Matthews reached out to Jakob Pallesen, a business development counselor at the Missouri Small Business Development Center (SBDC) at Southeast Missouri State University.
"I still had some monthly [business loan] payments" Matthews said. Although he was paying them at the time, he was concerned about the future because of all the uncertainty surrounding the spread of the new coronavirus.
"[Pallesen] has been my go-to guy," Matthews said. "I shoot him emails whenever I have questions."
In addition to emailing, Matthews called a few times to clarify information on the government programs being set up to help businesses survive the pandemic. "We had some good conversations," Pallesen said.
Pallesen said he was glad that Matthews reached out because he didn't want Matthews to be "derailed by bad information."
In mid-March, before his conversations with Matthews, Pallesen had sent Matthews a message with tips for preparing his business for the coming months. Two weeks later, he shared information and a guide about the temporary financing programs established by the Coronavirus Aid, Relief, and Economic Security (CARES) Act. He specifically pointed out the Economic Injury Disaster Loan (EIDL), the Paycheck Protection Program (PPP) and the Small Business Administration (SBA) Debt Relief program.
"My goal was to make sure that everyone didn't get swept away by stuff on Facebook or other news feeds because some of it was not correct information or was opinions presented as facts, and there were still 'lots of unknowns,'" Pallesen said.
"He's on the ball," Matthews said of Pallesen.
Between receiving guidance from Pallesen and working with his bank, Matthews was able to secure a PPP loan and an EIDL loan to keep his brewpub afloat despite the diminished business for about six weeks.
Those six weeks began in late March when Minglewood Brewery switched from dine-in to curbside service and delivery only.
"We didn't have a drive-thru, but we created a little curbside service location right outside our patio where people could pull up and they could call us and we could bring the food out to them," Matthews said.
The brewpub also adjusted its hours, including closing on Mondays, something Matthews said he'd never done before.
Matthews didn't relax on those Mondays. He spent them making improvements, refinishing the tabletops and repainting the kitchen floor.
During this time, with the reduced hours and the absence of dine-in service, Minglewood Brewery only needed four workers.
"I had to furlough the majority of my staff, unfortunately," Matthews said.
But when Minglewood Brewery's doors were once again open to dine-in customers — on Cinco de Mayo — his entire staff came back "pretty much immediately."
"Actually, it got to the point I had to hire more people it was so busy," Matthews said.
Even with every other table blocked off so dining parties could be seated 6 feet apart, Minglewood Brewery had a record week during the first seven weeks of reopening for dine-in service.
"I think it was an indication that people — wanted to get back to the state of normalcy," Matthews said.
Business tapered off again when Cape Girardeau first enforced its mask ordinance, but not as much and not for as long.
For about three weeks, business was down about 25 percent, Matthews said.
He speculated that the enforcement of the mask ordinance initially scared a lot of people and made them think they shouldn't go out at all, and others did not want to wear a mask.
"Now that people are kind of used to wearing masks, they are going out a little bit more," Matthews said.
Even if Cape Girardeau residents don't feel like going out, thanks in part to the U.S. Small Business Administration's coronavirus relief programs, they can still enjoy Minglewood Brewery's food and drinks — delivered.
Website: https://www.minglewoodbrewery.com
Facebook: https://www.facebook.com/minglewoodbrewery
Instagram: https://www.instagram.com/minglewoodbrewery
Writer: Victoria Knapp