Exporting — The Export Plan: Market Research
Published:

Wednesday, July 7, 2021
Now that you have confirmed there are no export restrictions on your product or service, you are ready to develop your strategy to export your product. The effectiveness of the export plan you develop will hold the key to whether the international marketplace becomes a significant revenue stream for your business. While there are different opinions on the nature of the export plan, the following eight areas capture those topics that are, in general, viewed as critical:
identify potential markets
market entry strategy/potential customers
pricing strategy
production capacity
financial plan
required resources
regulatory/logistics issues
risk factors
In this issue we will focus on some of the practical aspects of the first of these topics, identifying potential markets, and we will discuss two approaches.
First, SBDC counselors have access to a unique tool, Euromonitor International that provides consumer trend and market information by product and nation. Our license with Euromonitor allows our counselors to work with businesses to explore export markets for their products. We can provide guidance in this area that can become a key part of the export plan. Euromonitor also has general trend and trade information available (at no cost) at their website that is informative and easily accessed.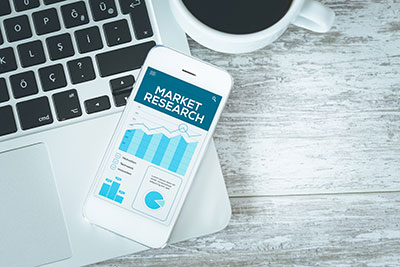 A second approach that businesses can use to identify potential markets (countries to consider for export) is to access public information at U.S. Census, including USA Trade Online, and the U.S. Department of Commerce International Trade Administration (ITA) Market Diversification Tool. Utilized in tandem with the Schedule B Search Engine, these tools allow you to prioritize countries for export.
In our last newsletter, a company considering the export of tractor engine parts was used as an example to explore export license requirements. Here we continue that example to identify export markets for the same product. The tools described above are based on the Harmonized System (HS) of classification.
Using the ITA tools, the first step to identify countries to consider for export is to use the Schedule B Search Engine tool to determine the classification number for your specific product. Previously we only noted tractor engine parts; we now need to be more specific and we will assume the company manufactures tractor engine gears. The following steps can be followed to determine the HS number, which will then allow us to use the Schedule B Search Engine to identify countries to consider.
Steps to Determine the HS Classification
Access the Schedule B Search Engine tool.
Type in the general name of the product (tractor engine parts) in the product box and click on classify.
In the Tell Us More box, select engine.
A new Tell Us More box will appear. Select gear and the 10 digit classification – 8483.90.5000 will appear. The first six digits of the 10 digit classification will allow you to use the Market Diversification tool.
You are now ready to use the Market Diversification Tool to identify countries that warrant your consideration for export. If your company is currently exporting, you will enter the principal country to which you are exporting. If your company is not currently exporting, you will select a country that is not a dominant US trade partner, which will allow you to use the tool by assuming you are exporting to this partner. Alternatively, you could compare two proxy markets like Canada and Mexico, run a search for each, and analyze the results knowing that each market will be removed from the results and compare the two datasets with this in mind. The steps to follow to identify countries are reported below. Please note that you can carry out a similar search using U.S. Trade Online (a U.S. Census tool) to identify countries that should be considered for the export of your product. Both are excellent tools, though I personally find the Market Diversification tool more user friendly and you don't need to create a (free) account to use it.
Steps to Identify Countries to Consider for Export
Market Diversification Tool
Enter the first six digits of the HS classification number (848390).
Select a minor trade partner county. Please note that any of the first several will work and the selection will have minimal impact on the results of the search. Select Albania.
Enter the zip code for your business (for Columbia, 65203 will work).
Click on Display All Results (or you may limit your search to the top 10, 25 or 50) and you will see the Export Destination Ranking with Canada and Mexico shown as (1) and (2) in terms of their attractiveness for the export of your tractor engine gears.
You may click on the plus sign on the right to see all the information related to each of these countries, including U.S. import share, import growth, status of a free trade agreement with the U.S., language match, cost to import and other information.
In summary, going through the above steps provides a suggested list of countries for you to consider for the export of your product. This is an important first step, but further work is required to develop market entry strategies, consider potential customers, and understand competitors. These topics will be covered in the coming newsletters.
Check out other articles in this export series: Should I Export My Business's Goods and Services?, Exporting - The First Step, Export Planning Streamlined, and The Export Plan: Pricing Strategy
The Missouri SBDC is funded in part through a Cooperative Agreement with the U.S. Small Business Administration. All opinions, conclusions, and/or recommendations expressed herein are those of the author(s) and do not necessarily reflect the views of the SBA.
Writer: Robert Schwartz