Family business overcomes loss, Mueller Industries - St. Louis, MO
Published:

Monday, Sept. 19, 2022

When a family-run small business loses its leader and, shortly afterward, loses its largest client, it can send the company into a tailspin.
"We were frantic," said Christine Jeep, CEO of Mueller Industries in St. Louis, Missouri. "We didn't know what was going to happen."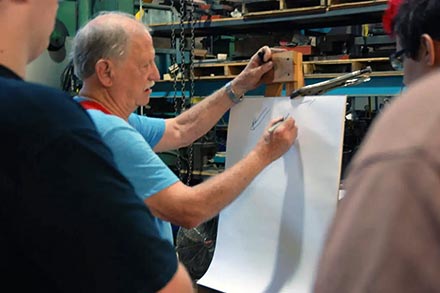 Founded in 1965 by Jeep's father, Louis "Lou" Mueller, as a tool and die shop, Mueller Industries is a family-run business in which all seven of Mueller's children and several of his grandchildren are involved.
Over the years, the company has expanded its services to include computerized numerical control (CNC) machining, custom metal fabrication and hot forming.
Until his death in 2020, Mueller ruled the company. His absence meant the family "had to figure out how to get things done and work together" without his leadership, Jeep said.
The loss of their largest client just over a year later put their new dynamic to the test and ultimately led the family business in a new direction.
"We were supplying all of the sheet metal parts to produce long-term care medical carts for a company that was selling them," Jeep said. "They were 80 percent of our business up until a year ago, when they were bought out by their competitor and completely shut down."
Having been making the parts for nearly 40 years, the family decided that maybe they could make their own medical carts.
With some funding from the U.S. Small Business Administration and guidance from the Missouri Small Business Development Center (SBDC), Mueller Industries did indeed roll out its own line of medical carts in March 2022.
Shortly before then, business specialist Lynette Watson, regional director of the Missouri SBDC in the St. Louis Region, nominated Mueller Industries to be one of 10 Missouri small business to participate in the 2022 Elevate program.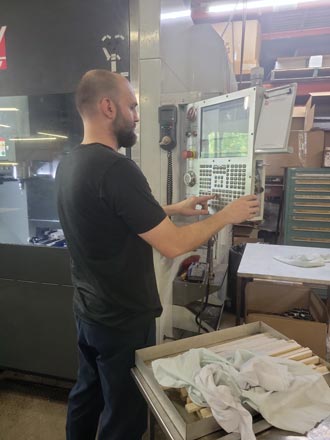 "They had started to rethink their whole strategy," Watson said. "Because they were looking for new markets, they have the infrastructure, they have the manpower, I thought Elevate would be really, really good for them."
Missouri SBDC's Elevate program, offered in partnership with the Edward Lowe Foundation, focuses on second-stage business, which are typically businesses that have 10 to 99 full-time employees, $750,000 to $50 million in annual sales, and the opportunity to grow beyond their current market area.
Conducted by phone and a secure online portal, Elevate consists of engagement and peer learning.
The Systems for Integrated Growth engagement entails each business owner being paired with a team leader. Together they determine the business's right next steps. Then specialized consultants, vetted by the Edward Lowe Foundation, provide data and share best practices related to the business's particular needs.
The PeerSpectives Roundtables, facilitated by Edward Lowe Foundation experts, bring the participants together to confidentially share their experiences and discuss their most pressing issues.
For Mueller Industries, finding new clients was the main focus. To that end, they delved into market research, prospecting and government contracting.
"We got an enormous amount of information, just thousands of leads within a 200-mile radius of where we are," Jeep said. "It was kind of overwhelming, so they're going to come back and help us. Being such amateurs, we need just a little more coaching."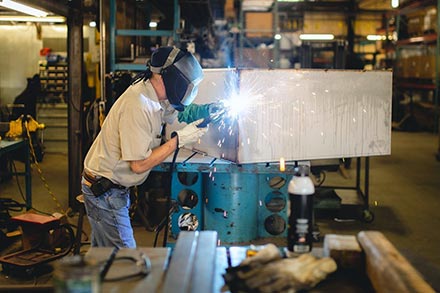 One expert is helping Jeep learn to navigate in the world of government contracting.
"We've tried off and on over the years, but, you know, just going out there, not knowing anything at all, onto these websites that say, 'government contracts,' it's not an easy job," Jeep said. "So, that has been a wealth of information."
In addition, Mueller Industries has begun expanding its digital marketing based on expert advice.
"I kind of turned that over to one of our employees here in the office who does a lot of digital … he's younger," Jeep said with a laugh. "So, he's just kind of taken that and does the research on it and got us on LinkedIn and lots of other areas."
Those efforts have already helped Mueller Industries generate new business.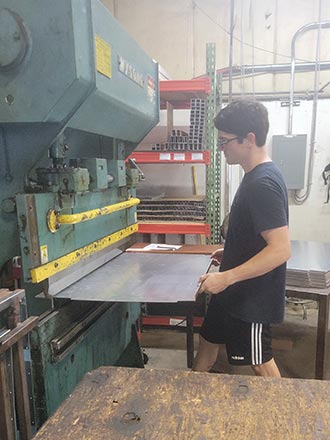 Jeep also found the monthly roundtables worthwhile. She valued learning that other companies struggled with the same issues of cash flow and family tensions and hearing how they resolved them.
"Another great thing about the roundtable is having all these issues that you think about … but to actually hear them come out of your mouth is pretty enlightening," Jeep said.
When Mueller Industries was accepted into the Elevate program, they were thrilled. "We didn't know anything about it, but we knew it had to be good," Jeep said.
Now that their engagement is coming to a close, they are still feeling thrilled, one reason being that they will still have access to the experts even after the program ends.
"They have really turned the corner," Watson said. "I think the Elevate program came at the right time for them. It opened their eyes to some things that they hadn't thought about. It expanded their lens to what their business could be and what their business could do."
Website: https://muellerstl.com
Facebook: https://www.facebook.com/muellerindustries
LinkedIn: https://www.linkedin.com/company/mueller-industries-stl
Writer: Victoria Stokes