From friendship bracelets to order fulfillment and beyond: One entrepreneur's journey, Court Street Custom Fulfillment - Fulton, MO
Published:

Friday, Nov. 19, 2021

Some people are born entrepreneurs. Beth Snyder is among them.
Snyder is the owner of Court Street Custom Fulfillment (CSCF) in Fulton, Missouri, among other companies. CSCF is just the latest of her businesses. She started her first one in fourth grade.
"I had a friendship bracelets business … a co-op," Snyder said. "I would buy the supplies, [my friends] would make the bracelets, we would sell them, and then I would pay them out of the profits."
That business ended on some drama born out of the inability of fourth graders to understand the nature of a co-op. But that didn't deter Snyder.
In high school, she made jewelry and decorative bottles that she sold in shops and craft stores.
"By the time I went to college, I had saved $40,000," Snyder said.
About 15 years after college, her entrepreneurial drive reasserted itself, and she has since started several small businesses.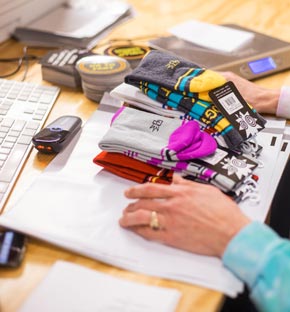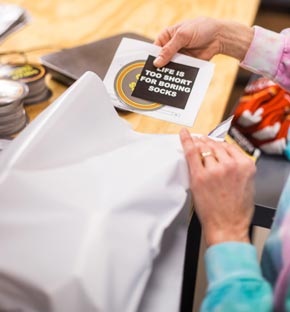 Snyder began her newest business, Court Street Custom Fulfillment, in May 2020 because a couple of friends in the gift industry begged her to.
"They had fulfillment warehouses that just weren't doing a very good job because they were, like, the smallest clients that those big places had," Snyder said. "So, they're, like, will you please do this, and I was, like, I guess I can figure that out, so sure."
And she is figuring it out.
"It's never going to make a huge profit, but it makes a decent profit," Snyder said. "We're ironing out the kinks. That's part of what we used the Elevate program for."
The Elevate program was offered to a select group of second-stage small businesses early this year by the Missouri Small Business Development Center (SBDC) in partnership with the Edward Lowe Foundation. A second-stage business is typically one with 10 to 99 full-time employees, $750,000 to $5 million in annual sales, and an opportunity to grow beyond its current market area. (Learn more about the Elevate program in this article.)
The way the program worked was that the business owner and an Elevate team leader determined what aspects of the business needed strengthening to move it to the next level. Then, the team leader identified specialized consultants who listened to the owner and shared tools, data and best practices to enhance the business's upward mobility. In addition, Edward Lowe Foundation experts facilitated roundtable discussions in which participants shared their experiences and explored pressing issues.
The Missouri SBDC was able to offer the Elevate program to 12 Missouri small businesses at no charge through funding from the Coronavirus Aid, Relief and Economic Security (CARES) Act. The businesses were chosen from a group of companies recommended by their SBDC business counselors.
"[Snyder] has an entrepreneurial spirit from, I think, probably day one," said Marsha Moore, business counselor at the Missouri SBDC at Mizzou. "I really feel strongly that her journey has a long, long way to go, that she will do even greater things than she's done so far in her young life."
Moore cited Snyder's well-earned confidence, wise use of resources, and intelligent application of what she learns as reasons for recommending her for the Elevate program.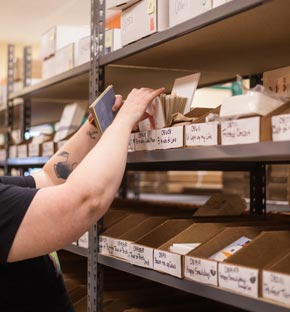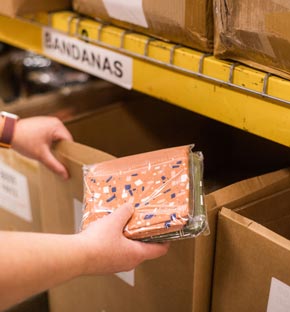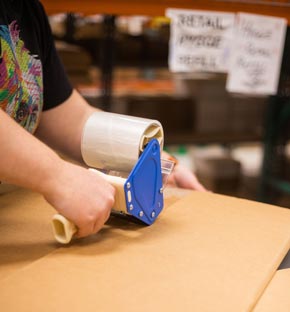 "I knew, when I heard about the program, that she would be an absolutely perfect fit," Moore said of Snyder. "She is a true entrepreneur. She listens for what could possibly benefit her business and her development as an entrepreneur to take her to that next step in her journey."
Snyder listened to the Elevate consultants and has already acted on their advice.
She was "blown away" by how much they knew and how much they understood her business even after only one or two sessions.
"[The manufacturing consultant] helped talk us through how to lay out the warehouse and how to measure employee performance and just all kinds of things," Snyder said.
As a result, Snyder has already reconfigured the layout of the warehouse. And she has "a good foothold" on some topics to research and what to do next for improvement.
Another consultant actually provided some guidance about another of Snyder's businesses, one she is thinking of selling.
"I've never sold a company before, so I was just really worried about what things I do not know," Snyder said.
That consultant listened to and validated Snyder's concerns. He also read the term sheet, explained the process, and gave her some questions to ask.
"He helped me understand what was going on," Snyder said. "And he asked really good questions that helped me further that process."
Snyder said she has told several people that she got $10,000 to $15,000 worth of consulting for free through the Elevate program.
Her parting advice to business owners considering the Elevate program: "If it sounds too good to be true, I get that, but it's not. It's actually really helpful, and it was definitely worth the time."
Call Me Liz website: https://www.callmeliz.co
Writer: Victoria Stokes