Homegrown small business ready to scale and diversify, Hannibal Machine - Hannibal, MO
Published:

Friday, Dec. 3, 2021

From wielding a broom to welding metal art, Scott Haycraft grew from a youngster helping around the shop to a skilled machinist and part-owner of Hannibal Machine in Hannibal, Missouri.
"[My father] always had a crew of guys that were generally happy to teach me at a younger age," Haycraft said.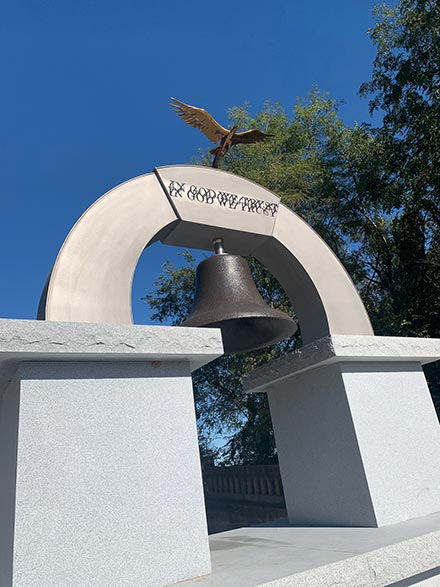 In addition to becoming a machinist, Haycraft learned welding and now enjoys doing metal art as part of Hannibal Machine's architectural metalwork service and for pleasure.
Haycraft's father and the shop's founder, Harold, is a service-disabled veteran.
"He was a machinist over at a now-competing machine shop across the river in Quincy, Illinois. He talked to them about expanding over here to Hannibal, and they said, 'No, we're good. How about you just open one?' And so, he did," Haycraft said.
Thirty-two years later, and 15 since the younger Haycraft officially became a part-owner, Hannibal Machine is a second-stage business that is poised for growth.
Scaling to grow while maintaining the same level of quality can be tricky. But Haycraft recently met with experts who shared best practices and gave him tools and advice specifically tailored to his business to help him do just that.
Those experts were made available to Haycraft through the Elevate program offered by the Missouri Small Business Development Center (SBDC) in partnership with the Edward Lowe Foundation. Elevate focuses on second-stage businesses, which are typically defined as having 10 to 99 full-time employees, $750,000 to $5 million in annual sales, and an opportunity to grow beyond their current market area. (Learn more about the Elevate program in this article.)
During the program, each business owner worked with an Elevate team leader to determine what aspects of the business needed strengthening to move it to the next level. The team leader then identified specialized consultants who listened to the owner and shared tools, data and best practices to enhance the business's growth potential. In addition, Edward Lowe Foundation experts facilitated roundtable discussions in which the participants shared their experiences and explored pressing issues.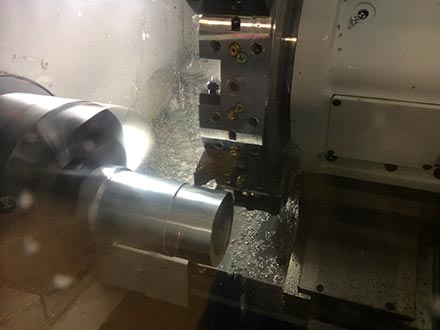 Early this year, the Missouri SBDC was able to offer the Elevate program to Hannibal Machine and 11 other Missouri small businesses at no charge through funding from the Coronavirus Aid, Relief and Economic Security (CARES) Act. The 12 businesses were selected from a group of companies recommended by their SBDC business counselors.
When Haycraft's Missouri SBDC counselor told him about the Elevate program, Haycraft thought it sounded interesting and worthwhile.
"It seemed like an honor to participate in something like that," Haycraft said. "It's always good to gain knowledge from other businesses."
Travin Shelton, Elevate program coordinator and director of Business Growth Services at the Missouri SBDC, said that Haycraft was accepted into the program because he was a manufacturer with "skills and capabilities that could grow into other facets" and the business seemed "ready to scale and diversify."
Through the program, Haycraft gained knowledge and tools in two key aspects of business that will help Hannibal Machine grow while maintaining quality.
One of those aspects was developing a bigger customer base.
"It's different from when my dad started in 1989–90. You can't just walk into the front door of a corporation, because they really don't have a receptionist anymore, like they used to," Haycraft said.
So, the database of prospects within about a 200-mile radius, complete with company details and contact information of key personnel, that Haycraft received from the marketing consultant was a goldmine.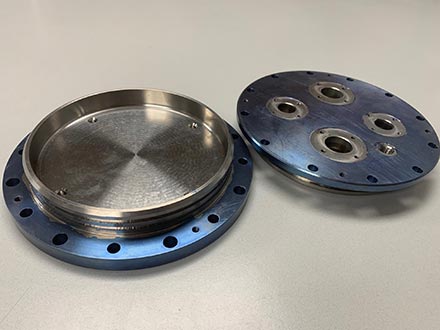 The other key business aspect Haycraft focused on during the program was quality control.
"The QC aspect — that's something we always try to improve continuously, without a doubt, turning out the quality part … in a timely manner," Haycraft said.
The manufacturing consultant shared some standard processes and those she implements in her own business.
Although Hannibal Machine has always had procedures, Haycraft said that they could be more specific and focused on their documented procedures to get the same intended result.
When it came to the roundtable discussions with the other business leaders in the program, Haycraft was "excited, probably a little nervous" about what he could bring to the table.
"We were a little bit on the smaller side of the businesses that were there," Haycraft said. However, the discussions about the dynamics of a family business, especially how to transition one, were relatable.
"I got some interesting ideas of how they are [transitioning] to implement for us," Haycraft said.
Overall, Haycraft said, the information he got from the Elevate program was "spot on" and he looks forward to using the tools to expand into different markets.
"Hannibal Machine is a staple in our community, and we're really proud of them because they are homegrown and represent our community on a larger scale," said Maria Kuhns, Missouri SBDC at Hannibal Regional Economic Development Council.

Website: https://hannibalmachine.com
Facebook: https://www.facebook.com/hannibalmachine
Writer: Victoria Stokes