MIDSCI Inc. — Valley Park
Published:

Sunday, Jan. 15, 2017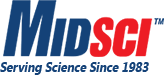 MIDSCI — which distributes a wide range of laboratory equipment and supplies, plastics, kits, reagents and tissue culture supplies for the biotechnology, microbiology, tissue culture and molecular biology industries — was founded in 1983 by Larry Degenhart in his basement. He originally intended to be a manufacturers' rep for scientific equipment, but swiftly realized distribution was far more profitable, and the company began to grow. Now in its fifth location, the firm has almost doubled in physical size from a few years ago and employs more than 50 individuals selling to every state and many countries.
But the firm's management knew it could do better. In particular, they felt there was global demand for DNA reagents. (Reagents are substances used in chemical analysis or other reactions. A DNA reagent isolates and stains cell nuclei from tissue samples.) MIDSCI wanted to establish new distributors and better support its existing ones in the increasingly global field of bioscience research, specifically molecular biology, pharmaceutical, microbiological and agricultural research.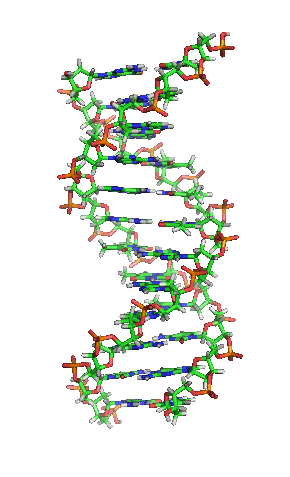 Animation of a section of DNA.
In spring 2016, Missouri Small Business and Technology Development Center (MO SBTDC) International Trade Center (ITC) counselors Luis Ortiz and Jackie Rasmussen presented to MIDSCI senior staff on ITC services. They explained the center's student intern program, which uses bright, curious MU international business students to research international markets and then outlined an export plan.
A team composed of Ortiz, Rasmussen, Pablo Arroyo and interns first identified the top 30 countries in export and import volume for DNA reagents. The team then selected the 12 most promising nations based on volume, growth and very specific economic indicators in five years of trade flow data. These indicators were research and development expenditures as a percentage of that nation's GDP, the volume of scientific and technical journals being published and that nation's ease in doing business with foreign entities.
The team then narrowed the list down to five countries around the world with six additional, mostly developing nations for further consideration. The team also connected MIDSCI with the U.S. Commercial Service Healthcare Technologies Resource Guide and Margaret Gottlieb, U.S. Commercial Service in St. Louis, for promising medical associations and trade shows.

The MIDSCI team (from left) Aldis Jakubovskis (MO SBTDC), Ian Graffagna, Thomas Makowsky, Jules Sinclair (MIDSCI), Phyleia Battle, Luis Ortiz (MO-SBTDC) and Pablo Arroyo (MO SBTDC).
Jules Sinclair, domestic and international laboratory consultant for MIDSCI, writes that this in-depth research provided the data to drive real decision-making.
"The direct referrals to potential customers and links to informative databases were fantastic!" she writes. "We would not readily have found access to this information on our own."
The International Trade Center is a central resource for quality global trade research, analysis, education and training. The ITC can help Missouri businesses:
Develop and plan a viable export strategy
Research potential markets and assess opportunities
Research to make informed and timely market entry or expansion decisions
Connect to additional resources and expertise in export finance, shipping, documentation and compliance
Further educate firms' principals on international trade
In the past two years, the ITC has completed 29 global market research projects for 20 companies using 91 interns supervised by six skilled MO SBTDC international trade counselors. In total, student interns and counselors have logged about 11,000 hours on these projects — 120 hours for each student intern.


Looking to increase your export sales? Contact the ITC today.