Nonprofit finds pearls in the Elevate program, Boone Center Inc. - St. Peters, MO
Published:

Tuesday, Nov. 1, 2022

While on a COVID deployment with the Air National Guard a couple of years ago, Col. Troy Compardo was sitting in a hotel room reflecting on his life when he found his next professional mission.
"This opportunity came across my plate," Compardo said.
It seemed interesting, the organization had a great mission, and it was just a few miles from his house.
Compardo pursued that opportunity and became CEO of Boone Center Inc. (BCI) in St. Peters, Missouri.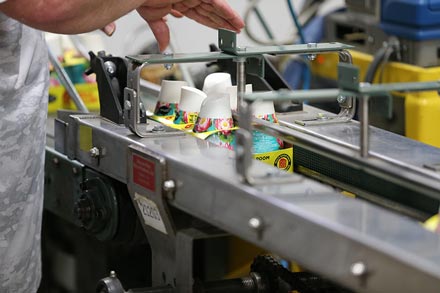 BCI is a nonprofit organization that was founded in St. Charles, Missouri, in 1959 to provide employment opportunities for adults with developmental disabilities. For its first 30 years, BCI focused on candle making. Then it began doing contract packaging and light manufacturing.
In 1996, BCI moved to its current approximately 100,000-square-foot facility in St. Peters, where it employs about 235 adults with developmental disabilities.
BCI supports another 100 or so adults with developmental disabilities in competitive employment through placement with employers in the community that are looking for great talent and have a supportive culture. Plus, it has a facility in Moscow Mills, Missouri, and collaborates with similar organizations across the state.
"There's an association of other organizations like ours within Missouri, about 84 actually," said Compardo. "We're one of the largest as far as number of people we impact from an employment standpoint."
Compardo considers what BCI does to be a no-fail mission. "We have to take care of these individuals," he said.
Driven to ensure the success of that mission, Compardo took the initiative to find out more about the Missouri Small Business Development Center's (SBDC) Elevate program after a BCI board member mentioned it.
"He was a referral from a participant in our first Elevate cohort," said Travin Shelton, Missouri SBDC director of business growth services.
Shelton said that Elevate cohorts do not usually include nonprofits, but he felt comfortable including BCI in the current one because they do manufacturing, create jobs, and contribute to the economic development of St. Charles County.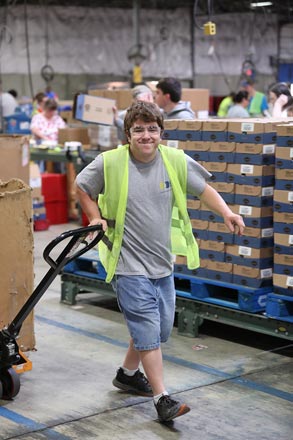 Offered in partnership with the Edward Lowe Foundation, Elevate focuses on second-stage business, which are typically businesses that have 10 to 99 full-time employees, $750,000 to $50 million in annual sales, and the opportunity to grow beyond their current market area.
Conducted by phone and a secure online portal, Elevate consists of engagement and peer learning.
The Systems for Integrated Growth engagement entails each business owner being paired with a team leader. Together they determine the business's right next steps. Then specialized consultants, vetted by the Edward Lowe Foundation, provide data and share best practices related to the business's particular needs.
The PeerSpectives Roundtables, facilitated by Edward Lowe Foundation experts, bring the participants together to confidentially share their experiences and discuss their most pressing issues.
"The cohort I was with made it really special," Compardo said. "We had people from all over Missouri with all kinds of unique talents and companies and problem sets. Just sharing that crosstalk, for me, there were huge pearls for me in that space. And the work we did with the consultants on the various areas of opportunity that I identified was tremendous. There was always a couple of pearls I could take out of all those engagements and implement or at least talk to my team about."
Those pearls included coming up with strategies for keeping retiring leaders engaged so that their institutional knowledge is not lost; discovering different ways of reaching BCI's various audiences and ensuring their constituents that BCI is making good use of their money to push the mission forward; delving into Sam.gov to find federal contracting opportunities so that BCI can diversify its contract marketing and light manufacturing space; and learning how to better forecast business, which has been especially difficult the past two years, and how to use more understandable language and frame conversations around uncertainty differently when discussing that information with the board of directors.
"Being CEO at the top of an enterprise can get kind of lonely in some ways, and you are always looking for other people who are smarter than you to collaborate with and share ideas with and problem solve with," Compardo said. "Sometimes those groups are hard to find, and some of them you have to pay for and, you know, quite exorbitant amounts of money. Well, we're a modest not-for-profit, so it was great that there was some money behind this program where leaders could come together and push forward different ideas and concepts, and work together in a very collaborative environment, and that it was all funded through Missouri SBDC, so it was exciting for me to participate."
Website: https://boonecenter.com
Facebook: https://www.facebook.com/boonecenterinc
LinkedIn: https://www.linkedin.com/company/boone-center-inc
Writer: Victoria Stokes