Pulse Medical Staffing LLC — Columbia
Published:

Monday, Jan. 18, 2016
What's it like to be the owner of a medical staffing firm serving more than 300 health care facilities nationwide?

"My son asked me not to answer the phone on his birthday," laughs Dan Latham, owner and founder of Pulse Medical Staffing LLC in Columbia, Missouri. "That's what he wanted for his birthday."
Latham founded the firm in 2010 with the assistance of Virginia Wilson, director of the University of Missouri Small Business Development Center (MO SBDC) in downtown Columbia. The MO SBDC is a lead program of the University of Missouri Extension Business Development Program (BDP), which provide professional business analysis, consultation, access to technology resources and educational training on a variety of topics to businesses statewide.
Latham has been on call 24/7 for the past five years, answering the phone at 4 a.m., leaving work at 11 p.m., taking out the trash — whatever needs to be done.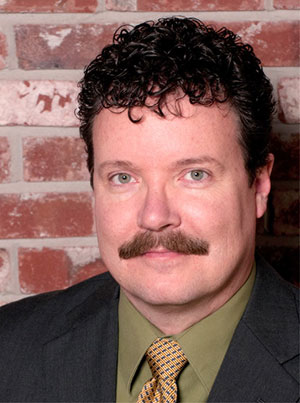 Dan Latham founded Pulse Medical Staffing in 2010 with help from the MU SBDC in Columbia.
"I enjoy working with people," he says, such as the highly qualified medical personnel he places in the right facility at the right time. "I like that I am the one who can help them, send the hospital or nursing home the help they need, because I have been there.
"I enjoy this job. I don't even call it a job."
Tell that to the three other on-site staff and personnel he sends to medical facilities nationwide, including U.S. Department of Veterans Affairs (VA) hospitals, with whom Latham secured a five-year contract with the help of Missouri Procurement Technical Assistance Centers (MO PTAC) counselors Bill Stuby and others. MO PTAC is another BDP program that helps businesses obtain government contracts.
"These guys [Stuby, Missouri, PTAC] know their stuff," he says.
It's worked out very well for Latham and his hard-working crew. In 2011, he had fewer than 10 employees. That number is closer to 200 today and revenues have kept pace. In 2012, Pulse revenues were around $231,000. Today, it's closing in on the $1 million mark.
Here is just one testimonial from a director of hospital development and quality implementation:
"Dan provides excellent customer service. He personally ensures the staff he provides is everything wanted in an employee. He pays attention to their appearance as well as their performance and competence. Dan will come to the hospital day and night to make sure his staff is a good fit for the hospital and that we are satisfied with their performance."
That Pulse pays professional liability, a huge issue in health care today, is a plus; as is ensuring a contracted employee has the proper certifications, immunizations, workers' compensation and other qualifications. Any individual Pulse sends is ready to pitch in immediately.
"We are the mortar in the brick wall" of health care, he says.
And Wilson has been a big help, he says.
"Back in 2008, when I met Virginia, she encouraged me, saying, 'You can do this! You can run a business by yourself!' "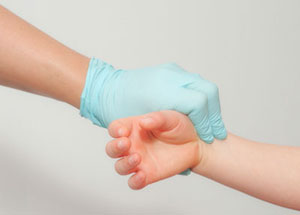 Latham had his doubts. He has a formidable medical background stretching back nearly 30 years that includes stints as an emergency medical technician, operating room technician, human tissue and transplant coordinator, staffing coordinator and licensed practical nurse with the Red Cross in St. Louis, health care facilities across Missouri and in Washington, Florida, Texas and South Carolina. His mother also worked as a nursing assistant, which smoothed his entry into the field.
He found he was very good at juggling the multiple, often life-threatening issues that define the field. "I was able to streamline everything in these positions," he says. And he watched, listened and learned.
He moved to Columbia in 2003 to work as a staffing agency nurse. And he thought, why not start my own agency?
Wilson helped him make sense of financial flowcharts and other financial documents and helped him prepare a business plan. A good business plan is essential in obtaining loans, among other things. It's a map to the future. There was no good model for a business like his, but Wilson and he went through it step by step until they had it nailed.
"She helped me see this was a feasible business," he says. "She was constantly at my beck and call. I'd bring something to her and say, 'I don't understand this form the bank sent me!' and she would help me make sense of it.
"She is an excellent resource for me."

The Pulse Medical Staffing facility in Columbia, Missouri..