Scaling a Veteran Business, KC Cattle Company - Weston, MO
Published:

Tuesday, Dec. 8, 2020

After exploring various pathways, the 4-year-old KC Cattle Co. of Weston, Missouri, found itself on solid footing the last 18 months, says owner Patrick Montgomery.
Few small businesses can make such a claim in the midst of the COVID-19 pandemic.
"By accident, we were kind of set up perfect for social distancing with mail order and local delivery of protein products to your doorstep," Montgomery said.
KC Cattle Co. raises American Wagyu cattle. Wagyu beef is prized for its juiciness, tenderness, and rich buttery flavor, resulting from its dense marbling.
In March, when other businesses were facing decreased revenue due to lock downs, KC Cattle Co. beat their Christmas numbers.
"It just doesn't happen in our industry," Montgomery said. "March is normally a really slow time for us."
"Apocalypse orders" began coming in from the East and West coasts, where protein-buying restrictions were enforced sooner than in the Midwest.
"We were seeing people order 50 pounds of ground beef and another 50 pounds of roasts and all these other different items," Montgomery said.
"We were all working 12-, 14-hour days during the height of it," Montgomery said of himself and the two full-time employees he had at the time. "Hiring in the middle of all the shelter-in-place orders didn't feel responsible … so we just kind of bunkered down."
They got through the mad rush and have since taken on five more employees.
The employees of KC Cattle Co., a veteran-owned business, are veterans.
Montgomery, a former member of the U.S. Army's 1st Ranger Battalion, took to heart the idea of the brotherhood of the rangers. Following a dark period of soul searching after the death in combat of his brother-in-law and fellow ranger SSG Jeremy Katzenberger, Montgomery discovered his next mission — KC Cattle Co. That mission comprises not only raising and selling American Wagyu beef but also hiring other veterans who are looking for their next mission.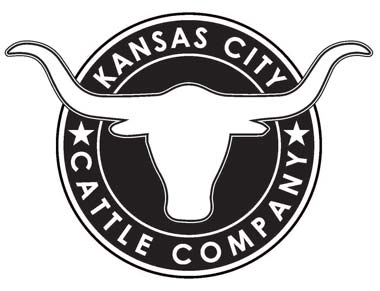 After Montgomery left the military in 2014, he headed to the University of Missouri in Columbia (MU) to become a veterinarian. But during his undergraduate years, he "found this passion for business" and by the time he had earned his bachelor's degree in animal science, he had founded KC Cattle Co.
During his time at MU, Montgomery built relationships with some of his instructors.
Stacey Hamilton, an MU Extension dairy specialist who teaches dairy production, remembers Montgomery: "You've got your students that are really engaged all the way through — and he was one of those."
"One of his goals was to market high-end Wagyu beef," Hamilton said. "I'd actually been thinking about breeding my cows to the same type of genetics, and so we just started talking."
And the conversation continues, as Hamilton and Montgomery still talk every month or so.
During one of their talks last year, Montgomery asked Hamilton if he could come to KC Cattle Co. and give him some ideas.
"There's a difference between book work and trying to figure out how to set up an actual ranch," Montgomery said.
"I was still learning a lot of hands-on things, like how to produce quality forage for my animals," Montgomery said. "Wagyu is incredibly expensive to raise, so I was making a lot of expensive mistakes, trying to figure these things out on my own."
So, Hamilton, along with MU Extension dairy veterinarian Scott Poock, visited the ranch for a consultation.
They toured the ranch, looked at the cattle and discussed herd health, and talked about "how to break up the farm to make it more efficient if he ever decided to go the grazing route, to allow [the cattle] to have more grass throughout the year," Hamilton said.
"They went as far as pulling a … Google Earth map of my property … and showed me where they would set up a fence line to do a rotational grazing program and what materials they suggested to use," Montgomery said.
Without Hamilton and Poock's advice and help, "I would have just tried to do it on my own and probably made a lot of what I call 'tuition payments' — or mistakes," Montgomery said.
A few months after his on-site meeting with the MU Extension specialists, Montgomery was contacted by Jill Hathaway, a business consultant with the Missouri Small Business Development Center (SBDC) at the University of Missouri–Kansas City (UMKC). Hathaway, program director of ScaleUP! Kansas City, was eager to have Montgomery apply for the program's 10th cohort.
I was so intrigued with his veteran-built business of Wagyu beef, Hathaway said.
The deadline for filling out the application was the next day, Montgomery said. But he did it and was selected.
ScaleUP! KC is an intensive 16-week program for entrepreneurial business owners who are ready to grow. Through class meetings, workbooks, guest speakers, peer-to-peer networking, and SBDC consulting and coaching, the program covers all aspects of business, including leadership, marketing, lean strategies, branding, and financials.
"Patrick was very well versed and very intelligent," Hathaway said. But he was struggling to define his customer: Was it the veteran supporting veteran-owned businesses, the civilian supporting veteran-owned businesses, or the person who wanted high-quality Wagyu?
After a national magazine article praising KC Cattle Co.'s hot dogs went viral in August 2019, the size and reach of their customer base had grown — fast.
Montgomery needed to wrangle his customer list, which he was able to do with Hathaway's help.
"We broke it out into six different regions around the nation so that we could actually track direct marketing to those customer personas," Hathaway said. "Seeing those customer demographics, those segments … and who those customers were allowed him to create more strategic and focused marketing for continued awareness of his brand."
"She saved me a tuition payment," Montgomery said.
Hathaway also helped Montgomery focus on decreasing shipping costs during one of their ScaleUP! KC consulting sessions.
To ensure shipped meat remained frozen as it traveled from Kansas City to the East or West coast, Montgomery had been paying overnight or two-day air rates. Following Hathaway's counsel, he found a cooling system that would keep the meat frozen long enough for him to use a three- to five-day shipping window.
"That saved, in shipping, astronomical amounts of money," Hathaway said.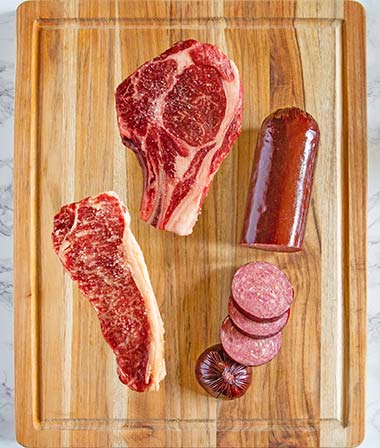 By the time grocery stores started limiting meat purchases, which happened earlier on the East and West coasts than it did in the Midwest, KC Cattle Co. had its new shipping process in place.
During the early days of the pandemic, having decreased shipping costs and increased sales, KC Cattle Co. might seem to have been doing well. And it was. But it was also "cash poor," Montgomery said.
"We were growing faster than we anticipated," Montgomery said.
KC Cattle Co. didn't have any inventory and had thousands of people visiting its website every day.
Trying to get a line of credit, Montgomery was told by the banks that they weren't doing anything except Paycheck Protection Program (PPP) loans at the time. The PPP was one of a handful of programs created by the Coronavirus Aid, Relief and Economic Security (CARES) Act to help small businesses survive the economic disruption caused by the COVID-19 pandemic.
"[The SBDC] provided a lot of great assets about what the CARES Act actually meant for small business, which was very tough to interpret," Montgomery said.
Around that time, one of the ScaleUP! KC program's Thursday meetings featured numerous Kansas City banks that specialized in Small Business Administration (SBA) funding.
"We actually ended up using one of those banks to do our PPP funding," Montgomery said. "It was a cakewalk working with that bank, and, you know, we wouldn't have known about them if it wasn't for the SBDC."
"With that PPP money, [Montgomery] was able to keep his staff full force and then add 75 percent more people," Hathaway said. He was using it exactly as intended "and because of that his business will continue to flourish and to add more employees."
The company's line of credit came through in October, "so we're also taking advantage of the six months of interest payments from the CARES Act," Montgomery said.
Looking toward the future, Montgomery said his pre-pandemic plans of obtaining a large retail space have been "scrapped for the foreseeable future." Instead, he's looking "to buy an order fulfillment, warehouse-type space closer to the city."
"We're kind of busting at the seams with our current operational setup," Montgomery said. "Once that's done, we still want to do some type of retail."
"Trying to work with COVID instead of letting it destroy us or ruin our optimism, we're talking about doing food trucks instead of a brick-and-mortar place," Montgomery said. Food trucks would be "more mobile … open-air … a little more friendly," and they would not be "a huge capital investment like a brick-and-mortar retail space."
Other plans for 2021 include "some pretty awesome partnerships" that are in the works with some major league sports teams, Montgomery said. "But overall, we're just looking for America to be excited about life again. That's our biggest goal."
Because of the ongoing relationship Montgomery built with Hamilton, he had an "in" with MU Extension, which has centers throughout the state to share the benefits of the university's research with Missourians.
Because he is an up-and-coming entrepreneurial veteran building a small business, Montgomery was an ideal candidate for the Missouri SBDC's ScaleUP! KC program and a natural beneficiary of the CARES Act and the plethora of services that SBDC offers.
As an agricultural entrepreneur, he benefited greatly from both.
"What I tell other entrepreneurs and other people in the ag community is, 'Why wouldn't you take advantage of programs like MU Extension and SBDC? You know, worst-case scenario you save yourself a substantial amount of money,'" Montgomery said.
Website: https://kccattlecompany.com
Facebook: https://www.facebook.com/kccattlecompany
Twitter: https://twitter.com/kccattlecompany
Instagram: https://www.instagram.com/kccattlecompany
YouTube: https://www.youtube.com/channel/UCcrSETfGem7u5nPNOfIcQ-g
Writer: Victoria Stokes