Taking business to heart: High-tech, small-town business ready to grow, Dynatek Labs - Galena, MO
Published:

Wednesday, Aug. 4, 2021

In a small town in the heart of America is a high-tech company that tests medical devices that end up in the actual hearts of people around the world.
When you have a medical device inserted into your body, you want it to work and to leave no trace of itself. That's where Dynatek Labs in Galena, Missouri, comes in.
"We test implantable medical products, mainly cardiovascular, for mechanical durability and particulate shed," such as pieces of metal, plastic or a coating with drugs embedded in it, said Dynatek Labs owner and president Elaine Strope.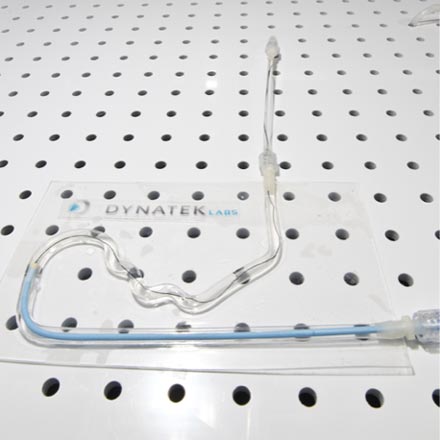 Dynatek Labs also designs and manufactures machines to do that testing and makes mock vessels in which the devices can be inserted for further testing. These mock vessels, along with tortuous paths, mimic the route the device will take through the blood vessels to get to the heart.
Early this year, the Missouri Small Business Development Center (SBDC) invited Dynatek Labs to be one of 12 companies to participate in the Elevate program. Elevate focuses on second-stage businesses. A second-stage business is typically one with 10 to 99 full-time employees, $750,000 to $5 million in annual sales, and an opportunity to grow beyond its current market area. (Learn more about the Elevate program in this article.)
Being considered a second-stage business seemed odd to Strope given that Dynatek Labs has been in business for going on 40 years. But the company had hit a plateau and Strope thought Elevate might give it the needed boost to get to the next level.
The Elevate program gives businesses that boost in two ways: Systems for Integrated Growth — an individual engagement wherein each business owner works with a team leader who helps to determine the business's right next steps and calls on specialized consultants for support, and PeerSpective Roundtables — meetings of all the participants facilitated by Edward Lowe Foundation experts to share experiences and explore their most pressing issues.
The Missouri SBDC, in partnership with the Edward Lowe Foundation, was able to offer the Elevate program to 12 Missouri small businesses at no charge through funding from the Coronavirus Aid, Relief and Economic Security (CARES) Act. The 12 businesses were selected from a group of companies recommended by their SBDC business consultants.
"They are a great company to work with and have been on the top of their field for a very long time," said Lance Coffman, business consultant at the Missouri SBDC at Missouri State University in Springfield, who nominated Dynatek Labs for the Elevate program.
"That we have such an amazing company right here in the Ozarks is something we want to promote," Coffman said. And we want "to help them grow and gain even more traction."
Coffman observed the engagement and roundtable sessions so that he could hear the experts' recommendations and the participants' discussions. He said his role now is to follow up with Strope to help her to act on that information "now that the experts have gone on their way and left us with their recommendations and reports."
"The consultants, the experts, were very knowledgeable," Strope said.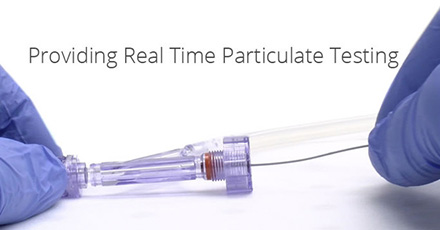 The marketing expert's discussion about the company's value proposition "made me see our value in a different way," Strope said. As a result, she came to realize that Dynatek Labs needs to rethink the fees they charge when a company sends their own operator to perform testing.
Strope also gained a new tool for learning when companies that could use their services have been awarded grants or received other funding. "It has always been a difficult thing to figure out, how out here in Missouri, in southwest Missouri in a small town, we are supposed to know or hear or learn about new opportunities," Strope said. "I think [the Listening Post] will help quite a bit."
Strope has been an SBDC client for 30 years. She usually goes to the SBDC with specific questions. "If there's something that we don't know how to do and we don't know where to find out how to do it, my first place to start is the SBDC," Strope said.
The Elevate program was a different experience for her. It was more about the general direction you want your business to go in and helping you get going that direction, Strope said.
"[The Elevate program] is giving our clients expertise that we don't necessarily have, bringing in some very specialized services that otherwise our clients wouldn't have access to," Coffman said. "I think it's great to be able to utilize those resources and then jump off and move forward with our clients afterward."
Website: https://dynateklabs.com
YouTube: https://www.youtube.com/channel/UCBW9D9mbaA06o85ID673m4Q
Writer: Victoria Stokes