Taking Missouri small businesses to the next level: CARES Act enables 12 to 'Elevate'
Published:

Monday, July 26, 2021
Twelve Missouri small businesses accepted the challenge to take their businesses to the next level at the beginning of 2021.
Selected from across the state and representing the logistics, construction, service, and manufacturing/production industries, the following second-stage businesses were among those that participated in the Missouri Small Business Development Center's (SBDC) Elevate program, made available through funding from the Coronavirus Aid, Relief and Economic Security (CARES) Act.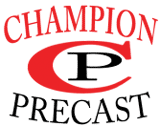 Champion Precast (https://championprecast.com) in Troy casts concrete products such as traffic and security barriers, manholes, and retaining wall panels. In business for close to 40 years, with almost 50 employees, the company's clients include general contractors, utility companies and the Missouri Department of Transportation.

Communique (https://communiqueinc.com) is a Jefferson City–based firm that specializes in the development of health and nutrition communications for agricultural and food organizations. With nine employees, this 40-year-old firm cultivates healthy ideas via strategic communications, education and outreach, and digital and social media.

Court Street Custom Fulfillment is a boutique-level third-party logistics company based in Fulton. This one-year-old business has 18 employees. They pick, pack and ship orders for gift and specialty companies from all over the United States with an eye to a delightful experience for the end consumer.

Dynatek Labs (https://dynateklabs.com) is an innovative medical device testing laboratory in Galena. With 16 employees and more than 35 years of experience, the lab's main focus is the testing needs of implantable medical devices, such as heart valves, stents, and catheters. Its first tester, the M6 heart valve tester, is still the industry standard.

Green Resources Consulting (https://www.getgreenresources.com) in Cleveland grows and manufactures bamboo products. Now in its fifth year, with 50 employees, the company primarily produces masks. Its N95 mask has five high-filtration layers, one of activated bamboo charcoal, that efficiently filter airborne particles, such as those that cause COVID-19.

Hannibal Machine (https://hannibalmachine.com) offers services ranging from custom metal fabrication and architectural metalwork, to machinery repair, welding, and more. Located in Hannibal, this 30-year-old machine shop has 12 employees, including experienced machinists and welders, and can do one-of-a-kind jobs and small-run production.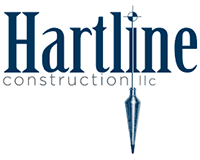 Hartline Construction (https://www.hartlinekc.com) is a 100% woman-owned Kansas City–based construction company with 75 employees. A decade old, the company has completed 425 projects with clients such as Argosy Casino, Kansas City Area Transportation Authority (KCATA), and Brown and Root, and in late 2019, won the carpentry bid for the new Kansas City International Airport terminal with Clark Weitz Clarkson.

Paradise Locker Meats (https://paradisemeats.com) in Trimble sells various cuts of meat to local and online customers and provides custom processing for local farmers and distributors. Established in 1946 in Paradise as Paradise Locker, it was renamed and moved to Trimble in 2003. Now with 50 employees, the plant processes 350 to 400 local animals a week.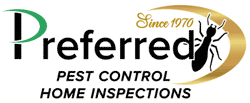 Preferred Pest Control (https://toughonpests.com) is a residential and commercial pest control company in Savannah. This 50-year-old business has 12 employees. The technicians are trained, licensed professional that can rid homes and businesses of a variety of pest, including termites, rodents, roaches and bed bugs.

Schempp Wholesale (http://www.schemppwholesale.com) in St. Joseph is a fleet provider to equipment dealers and rental companies. A mere three years old with one employee, led by a general manager with 25 years of experience in the industry, the firm provides re-rental equipment, buys and sells fleet, and provides or helps locate specialized equipment.

Select Plastics (https://selectplastics.net) in Scott City is a custom sheet extruder that works with high-impact, weatherable and engineered sheet plastic. In business for almost a quarter century, with 122 employees, this producer offers plastics in several textures and provides color-matching services and lot-to-lot color consistency.
Missouri SBDC's Elevate program, offered in partnership with the Edward Lowe Foundation, focuses on second-stage business — typically businesses that have 10 to 99 full-time employees, $750,000 to $5 million in annual sales, and the opportunity to grow beyond their current market area.
Conducted by phone and a secure online portal, Elevate consists of two parts. The first part, the Systems for Integrated Growth engagement, entails each business owner being paired with a team leader. Once they determine what the business's right next steps are, specialized consultants vetted by the Edward Lowe Foundation are called upon to assist. These consultants provide data and share best practices related to each business's particular needs.
The second part involves peer learning. The PeerSpectives Roundtables, facilitated by Edward Lowe Foundation experts, bring together the participating business owners, presidents and CEOs to confidentially share their experiences and delve into their most pressing issues.
Several of the 12 Missouri business accepted into the Missouri SBDC's first Elevate cohort of the year have completed the PeerSpectives portion of the program, and the others will soon. Watch for follow-up reports in which they share their growth steps and their feelings about the program.
If you are the owner of a second-stage small business in Missouri, contact your local SBDC (https://sbdc.missouri.edu/locations) to be considered for a future Elevate program cohort.
---
Read about the specific experiences of a handful of the businesses that participated in the 2021 Elevate program:
Writer: Victoria Stokes