US Essential Supply and Services, LLC — St. Louis, MO
Published:

Wednesday, Jan. 22, 2020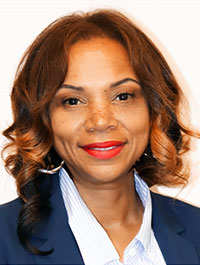 It isn't common to see women and minorities who own a supply distribution company, but Kayla Dennis wants to change that. As a first-generation entrepreneur, Dennis refuses to shy away from challenges. After already being a business owner for many years, an opportunity arose for her to own a company that focused on distributing engine oils and lubricants, among other things. US Essential Supply and Services, LLC (USE) of St. Louis, Missouri started with one prime customer, and due to internal and external support, saw organic growth during its beginning stages. Dennis' main goal was to thrive- not just for her, but for others around her. "I wanted to empower people who look like me. Provide opportunity and access," she said.
USE did thrive, and now the company offers even more services and employs many women and minorities. Through the initial growth process, Dennis relied on Lynette Watson, regional director of the Missouri Small Business Development Center (SBDC) in St. Louis. Their relationship began many years before when Dennis owned a different business. Watson first reached out and offered to help Dennis with the fundamentals of good business and leadership.
"It was appealing, and it allowed for transparency with where my challenges and weaknesses were," Dennis said.
From there, she continued to learn about the services the SBDC offered and took advantage of them. Watson assisted Dennis with finances and payroll, strategic planning, and even in how to improve day-to-day operations. As she's grown and taken on new interests and business ventures, the SBDC has grown with her. She found that while a lot of agencies typically only help with start-ups, the SBDC helped with long-term goals and growth.
Dennis is currently working on applying for 8(a) certification, and she continues to trust Watson and the SBDC's judgment and help. She appreciates the ability to be open and vulnerable with SBDC counselors and has found personal growth in that as well. Any questions Dennis has, she knows she can turn to Watson for support and advice.
"(The SBDC) has access to lots of data and works with many types of businesses. They have a perspective that is much broader than mine, and that's something I really value," Dennis said. "A lot of things I've discussed with them I'm able to immediately implement, and long-term."
Entering another growth period this year has Dennis even more excited for the future of her business. She works with local colleges to hire women and minority interns, and she strives to keep safety and efficiency as top priorities. Dennis knows how important it is to make business relationships personal. She doesn't let prejudice or challenges stop her from rising as a business and stepping out to employ workers who aren't traditionally found in her field.
"We have many strengths and bring a lot of value to the table. Those who just look at our race and our gender are missing out," she said. "This is also an opportunity for us to show up and stand strong for women and minorities. That's the part I really enjoy and take a lot of pride in."
As for the SBDC, Dennis knows growth is possible with their help. "I'm encouraged by the support we get from the SBDC. They're even part of our strategic plan," she said. "It's a great resource that has been of great value to myself and my staff."